Forged by genuine care and honesty and nestled in the heart of Wimborne on Oak Field road Woolsbridge Industrial Estate, RB Prestige was created as a family-run dealership but with an extremely important difference; they take the purchase of your car personally. Fuelled by the promise to provide a prestige service for all, Rob and Kyran endeavour to go above and beyond to steer you through the journey of purchasing and then owning your #perfectnextcar.
The RB Team endeavour to dissolve the barriers separating them from their clients, instead inviting you to be part of the RB Family.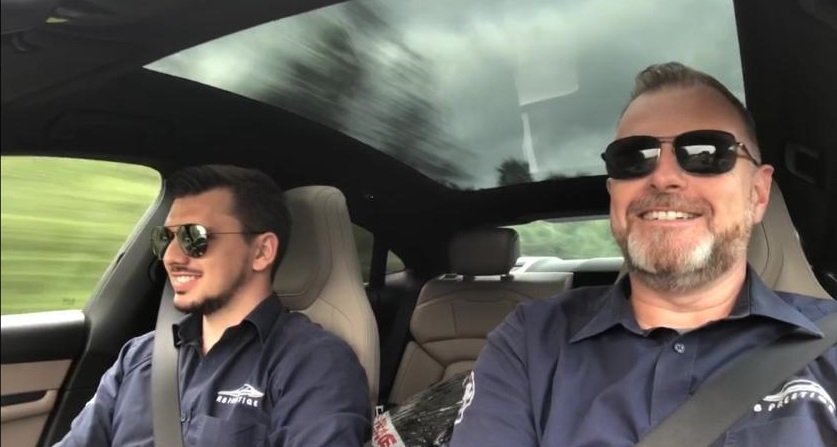 Rob and Kyran - The RB team

Together, Rob and Kyran form a formidable team that not only supply a wealth of professional sporting clients, but also have a magnitude of satisfied clients across the UK as well. This dynamic duo work really hard to provide the best experience for you ensuring trust is provided and only the best results are achieved. Both Rob and Kyran are SAF approved (Specialists in Automotive Finance), and have all correct customer duty and FCA regulations in place, meaning you're in the right hands for your next car purchase, whether its your #firstcar, #nextcar or #dreamcar!
Kyran - Manager



Kyran, also well know as "The Hobbit", has an extensive knowledge on the mechanics of cars having gained a Masters Degree in Automotive Engineering, with which, it plays a significant role in customer personalisation. He is Rob's right-hand-man and with his bubbly personality and enthusiasm for cars, he is the man to speak to for all things customisation or vehicle sourcing.
Rob - Managing director

With 27 years of experience and knowledge Rob has forged his business through his love of cars and a drive of customer satisfaction. He is the main man of RB Prestige having created the company back in 2017 building a new way to buy vehicles from the ground up. With his expertise in vehicle finance and extensive contacts throughout the vehicle industry, he will be the guy to speak to if you have any enquires regarding vehicle purchase.